Barbarian Days: A Surfing Life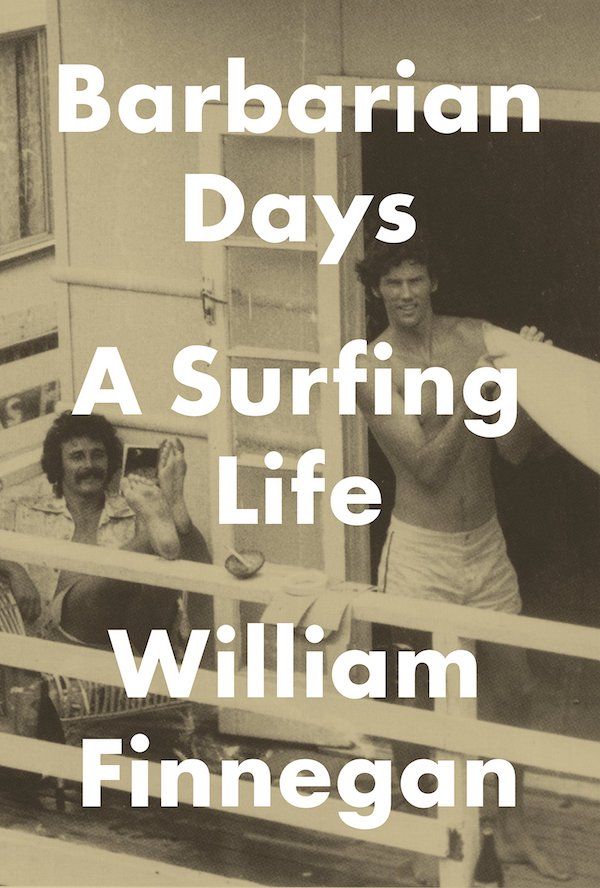 Finnegan's "Barbarian Days" is a cool, easy read. The author himself narrates the audiobook and his unhurried, honest style makes it seem like you're shooting the breeze with him while sitting on a board waiting for the next set to roll in. In his autobiography, Finnegan lovingly describes the beautiful locales and overpowering waves of his surf odyssey. A lifelong student of the swells, he recounts - in precise, technical detail - the oceanography of each of his favorite points, how he learned the idiosyncrasies of each spot, and his fleeting moments of transcendence as he rode nearly perfect waves. Finnegan is always seeking an unattainable perfection, always driven to enhance the purity of his craft. Yet he is totally self-aware of these understated neurotic urges, and that is part of what makes this such an enjoyable, empathic read.
It's difficult to pin down this autobiography. Is it a classic bildungsroman? A globe-trotting surf ethnography? Those are too cheap for Finnegan. His obsession with the obscure, his quest for perfection, his literary ambitions - these personal urges drive him to aspire to a stranger kind of book. Finnegan's fixates on the "surfer's cool." It's that understated, graceful mastery of the lethal forces of the ocean. He enumerates his injuries each time he leaves the water - wearing his bloody palms and ragged feet as badges of honor. Yet he is irresistibly drawn out to ever more difficult and dangerous waves. Barbarian Days is Finnegan's contemplation of his own Freudian death instinct.