Endurance: Shackleton's Incredible Voyage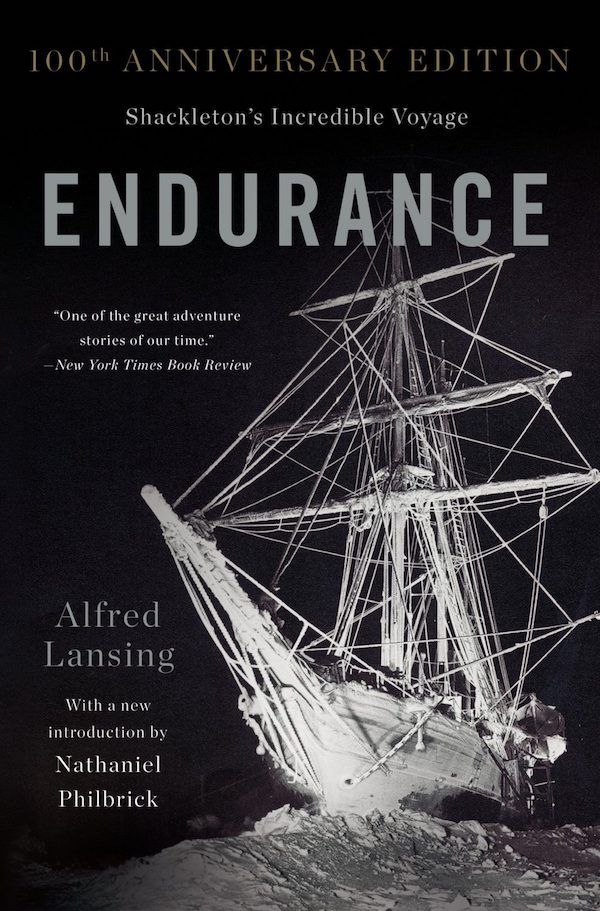 Shackleton's stoic struggle against the ravages of the Antarctic is one of the greatest stories I've ever heard. In "Endurance: Shackleton's Incredible Voyage", Lansing reconstructs the perilous existence of Shackleton and his crew of 27 scrappy shipwrecked adventurers as they scraped out an existence on desolate icy seas for over a year and a half. This tale of polar survival struck at something deep inside of me - the bleak and monotonous setting casts the interplay of the men's personalities into stark focus and highlights Shackleton's leadership gifts. Lansing frequently extols his genius at keeping up the morale of his men - and surely their survival is testament to its existence - but beyond a few comments about heading off some quarrels between the crew, we are offered precious few details. Instead, Shackleton emerges as a mythic figure who managed to triumph over the cruel and uncaring ice by sheer force of will. My feelings are best summed up by one of their contemporaries who said (in reference to their overland crossing of South Georgia):
"I do not know how they did it, except that they had to - three men of the heroic age of Antarctic exploration with 50 feet of rope between them"
The whole package is great - Shackleton's real-life adventure, Lansing's masterful telling, and even Simon Prebble's starkly emotive audiobook narration. My favorite moment from the entire book is when Shackleton staggers out of the interior of South Georgia and meets with an old acquaintance at the coastal whaling station:
"Who the hell are you?" he said at last. The man in the center stepped forward. "My name is Shackleton," he replied in a quiet voice. Again there was silence. Some said that Sorlle turned away and wept.
I found myself wanting some visuals to go along with the narrative and found the following great collections from the BBC and the Royal Geographic Society: